Phone:

301-679-9898

Fax:

301-971-9499

E-mail:

Web:

Facebook:

Twitter:

YouTube:

Instagram: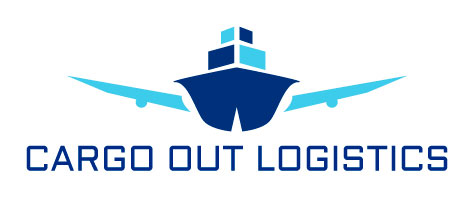 Business Overview
Cargo Out Logistics is a freight forwarding company located in Maryland. We specialize in all types of shipping services, local and all around world including 20ft &a,p; 40ft containers, LCL shipments, and auto shipping (RoRo services). Many exporters enjoy working with our team because of our outstanding customer service, and affordable pricing.
Cargo Out Logistics was founded by a motivated team eager to meet all your shipping needs. Our goal is our customer's satisfaction. At Cargo Out Logistics, we are conscious that there is no business without our customers. We offer a variety of shipping services to move your goods all around the world. No matter how small the job may be, we are ready to provide you an easy and professional shipping experience.
International Ocean & Air Freight Services
Cargo Out Logistics has strong affiliations with all the major vessel carriers, air lines, and custom authorities. With these strong relationships we are able to help expedite your freight shipments at reasonable rates, provide peace of mind to customers, and an outstanding customer service experience. We provide guidance with all export documentation to our customers and guide them every step of the way through the shipping process.
Ocean Freight
Cargo Out Logistics offers you all ocean freight services in the most comprehensive and professional manner to meet all your logistical needs by sea, we handle ocean freight from several ports in the United States to most ports around the world.
We offer Full Container Loads (FCL) and Less Than Container Loads (LCL) services for any small shipment or for a full 20ft or 40ft container. We guarantee to provide an efficient, safe and cost-effective transportation of your goods. Out Cargo Logistics negotiates many Contracts with multiple ship lines to obtain the best pricing for our customers. Besides FCL and LCL services, we also offer our customers RoRo services for any type of vehicle shipping, treats including cars, heavy machinery, boats, etc.
Air Freight
Whether you need to ship a small box or an auto, Cargo Out Logistics has the best air freight solutions to fit the needs and budget of our customers. Our staff is ready to guide you through every step of the way. We personally track your shipments from the moment it leaves our warehouse to the day it arrives to its final destination. We use the best major carriers, assuring our customers the most satisfying experience.
Contact Us!
Give us a call if you're interested in getting a great quote to ship your goods or if you're simply interested to learn more about us and our services, we're ready to help!