Phone:


(434) 202-8087
(540) 661-8977

E-mail:

Web:

Facebook:

Twitter:

LinkedIn:

Instagram:
306 E Jefferson St, Charlottesville, VA 22902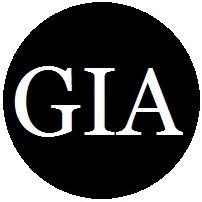 Graves International Art sells only original art, hand-made prints and paintings by the world's leading artists. No signed reproductions, ONLY original works of art from the 1500's to the present. The most impressive range of original artwork in the Mid-Atlantic, from Raphael to Roy Lichtenstein. Additionally, we offer picture framing of the highest calibre, fine art restoration and appraisals.
GRAVES INTERNATIONAL ART was originally founded as The Collectors Exchange by John Graves in 1978 in Jacksonville, Florida. Within sixteen years the gallery grew to be the largest in North Florida, specializing in fine art from antique to modern. In 1994, he relocated his gallery operations to historic Central Virginia where he continues to the present day. In 2011, he was joined in the business by his son, Alex. Today, the gallery boasts the finest art in the region of Charlottesville, Virginia, with an impressive range of original prints, paintings, and works on paper by listed artists from around the world. American or European, antique or modern, we are interested in placing the finest quality of art with our clients.