Phone:

301-591-3858

Fax:

877-240-3520

E-mail:

Web: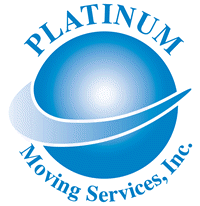 Platinum Moving Services, Inc. is a family-owned and operated business providing moving services for diplomatic personnel, private customers, and international organizations. With more than 25 years of experience in the moving industry, we offer free estimates, door-to-door service, custom-built wooden crate packing for luxury and high-end items and provide packing and shipping services for all our customers belongings, including luxury cars, pianos, priceless antiques, heirlooms, machinery, electronic equipment, sailboats, yachts, and valuable pieces of art.
We are licensed international freight forwarders to ship via land, sea or air all over the world. For moves to the United States from foreign countries, our services include: Customs clearance; Picking up the container at port; Delivering the container to our customers home; Placement of belongings in the home including assembling of beds and large furniture; Removal of debris; and, Returning the empty container back to port.
For moves from the United States to foreign countries, our services include: Packing household goods and personal effects either in cardboard boxes and/or wooden crates; an Inventory of belongings; Booking the vessel to our customers destination; Arranging for pickup and delivery to the home of the empty container; Loading the container and sealing it with a lock and numbered metal seal; Processing all documentation (Bill of Lading, Export Declaration and other documents); Delivering the full container to port; and Arranging for destination services in the country our customer is moving to.
We are licensed by the International Association of Movers (IAM), American Moving & Storage Association (AMSA) and have an "A" rating with the Better Business Bureau (BBB).