Phone:

202.682.2787

Fax:

202.842.2482

E-mail:

Web: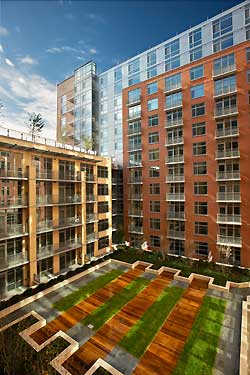 Life Begins at 130!
Flats 130 boasts an ultra luxurious, walkable lifestyle, giving residents instant access to the Red Line metro at New York Avenue station, a 50,000 square-foot Harris Teeter grocery store, a Hilton Garden Inn hotel, and a menu of fine dining, shopping and nightlife. Whether it's Tynan Coffee, CVS Pharmacy, or TD Bank, you'll find it all at your fingertips. Once you arrive, you'll see that life begins at 130.
Flats 130 is located in NoMa, a rapidly developing new neighborhood in Washington, D.C., just north of Capitol Hill and Union Station. Named for its location, North of Massachusetts Avenue, the area is quickly becoming the heart of all things exciting and new within the District. The Noma BID or Business Improvement District is home to many large employers including: Sirius XM, Department of Justice, General Services Administration, and the U.S. Bureau of Alcohol, Tobacco, Firearms and Explosives.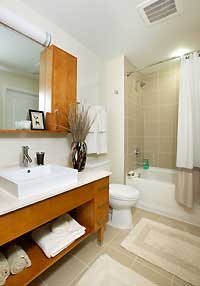 As part of Constitution Square, a LEED-ND Gold certified development, Flats 130 at Constitution Square is the address for hip & stylish apartments in northeast Washington, D.C. Each apartment home features unique details with floor plan options to fit any lifestyle. There is natural lighting in every home and walk-in closets to help keep you organized. The kitchens have an open floor plan with custom cabinets, granite counter tops, and built-in, stainless steel appliances. Our Washington, D.C. apartments offer beautifully appointed studio, junior one bedroom, one bedroom, one bedroom with den, two bedroom, and two bedroom den floor plans.
Our website www.flats130.com is designed to provide information to assist a prospective Washington, DC apartment renter in the decision making process. Website visitors can view apartment floor plans, review our list of amenities and watch a virtual tour of our community. This is all available through a "Virtual Leasing Office" that is open 24 hours a day via this website - basically everything a website visitor needs to make a rental decision and then start the application process online. Check out our photo gallery along with online brochures and an online rental application. The website also features services of convenience for our apartment residents like resident surveys and online service requests.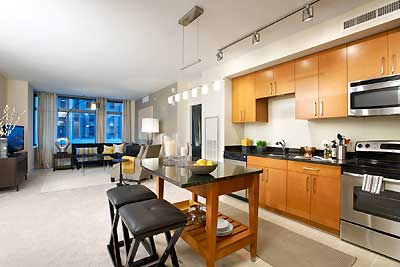 We will help you feel at home and find the right northeast Washington, DC Apartment. We want your search of Washington, DC Apartments to be informative so we have compiled lots of information in our website to assist you. If you are searching for an apartment, then come to Flats 130 at Constitution Square and enjoy the best apartments in Washington, DC.