Phone:

(877) 240-0703

Fax:

(410) 266-6770

E-mail:

Web: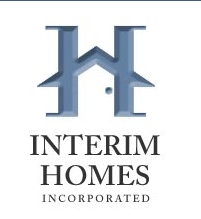 Interim Homes is Washington, DC's premiere corporate housing company. We have the best locations and rates. Call us Now 877-240-0703
Interim Homes provides the traveling executive with comfort and convenience that far exceeds any hotel - at a much lower cost. We offer a unique mix of cost-effective and convenient housing with a fully-equipped kitchen, washer and dryer, internet access, and spacious floor plan.
At Interim Homes, we understand that every housing need is not the same. Unlike other corporate housing providers that have a finite inventory of properties in certain locations, Interim Homes listens to what you need and places you where you want to be. So whether you prefer a high rise apartment downtown, a garden style apartment near the Metro, or a house with a fenced yard for your dog, Interim Homes will identify the perfect housing option for you.
All Interim Homes properties feature:
Flexible lease terms from 1 month to 1 year
Customized furnishings and amenities, including TV/DVD, artwork, & accessories
Fully equipped kitchens with full-sized appliances and house wares
Complete bedroom and bath linens
Washer & Dryer
Utilities including: electric, gas, water and refuse
Basic cable & high speed internet service
Optional maid services
Optional extended cable services
Personalized service from our dedicated staff that is second to none.