Phone:

(410) 741-1644

Fax:

(410) 741-1681

E-mail:

Web: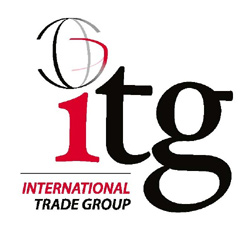 ATTENTION: Prime Source Manufactures We are seeking low cost - high quality supplier sources to sell to big box retailers in North America. All product categories and all countries welcome. Must be qualified to meet the needs of large retailers. Volume Capacity - Consistent Quality - Competitive Cost Pricing. If you think your company meets our supply standards, contact us!
Itg is a full service end to end sales marketing firm that provides its clients with a step by step process designed to bring their products to the North America retail markets. Itg offers global manufacturers logistical, tactical, and sales marketing expertise in retail consumer package goods and commercial professional classes of trade. Itg will guide you through the total selling process to ensure your products reach the shelves of all types of North America retailers and the shopping carts of their customers.
If your goal is to sell your products to North American retailers, itg is your fast track to market.
Our IT systems are connected to and fully integrated with a wide range of retailers and distributors across North America. Our ongoing relationships with key personnel in buying, merchandising, and logistics positions help open the right doors,make the right connections and bring your company to the right retailers.