Phone:

(703) 759-5100

Fax:

(702) 759-2143

E-mail:

Web: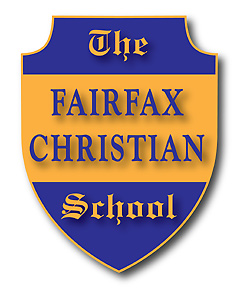 Founded in 1961, the Fairfax Christian School is a non-denominational (all religions welcome), private school offering a university preparatory curriculum for students from four-year-old Kindergarten through High School.
Our comprehensive English as a second language (ESL) program for international students is the best in the region. Student begin with basic reading, writing, grammar and speech and continue the program through classes TOEFL prep, Speech and Debate and American Culture. Students are included in classes with the American students and receive an American high school diploma. Graduates attend America's top universities.
The Fairfax Christian School offers a challenging traditional curriculum in a wholesome, Christian atmosphere. Middle school and high school students have honors, pre-Advanced Placement and Advanced Placement classes. Students receive personal attention from an experienced faculty and administration. Discipline and order are maintained and are seen as essential to progress in education. For more information, visit our website: www.FairfaxChristianSchool.com For a school tour, call 703-759-5100 or e-mail info@fairfaxchristianschool.com.