Phone:

(703) 823-2228

Web: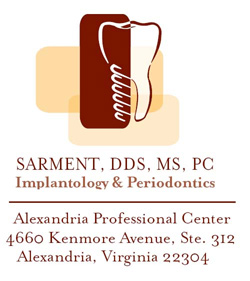 Our dental office strives to provide outstanding care in periodontics and dental implants. Gum disease leads to tooth loss. It is linked to various systemic illnesses such as cardiovascular disease. Further, gummy smiles and gum recessions are can often be addressed with one procedure. Once one or many teeth are lost, they can be replaced with dental implants. Dr. Sarment is a leading expert in gum treatments, and the author of a textbook on dental implants. You will find comfort and continuity with us, not only during your initial therapy but also for years to come.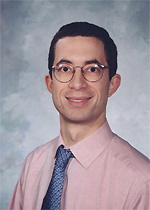 Dr. David Sarment is a Periodontist, Diplomate of the American Board of Periodontology. He lectures internationally and has authored over 30 scientific papers regarding periodontal diseases and dental implants. He is also author of book chapters as well as a textbook "The Manual of Dental Implants." Dr. Sarment is a reviewer for the Journal of Periodontology and a Scientific review board member at the Academy of Periodontology.
Our practice is dedicated to the highest quality of treatment. We utilize latest science to obtain long-term results. Our Doctor and staff are committed to each patient and keep a slow appointment pace to accommodate each individual need.