Phone:


(434) 589-8950
(800) 873-3223

Fax:

(434) 589-5880

E-mail:

Web: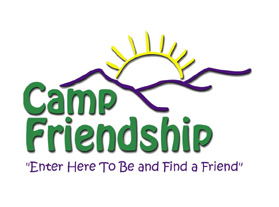 Join Camp Friendship this summer for a culturally diverse summer camp experience full of fun and friendships. Visit us at www.campfriendship.com or call us to schedule a tour at 1.800.873.3223. Accredited by the American Camp Association.
Camp Friendship has long stood as an internationally diverse program. Since its founding in 1966 Friendship welcomed campers and staff from over 70 different countries. Being an American camp we deeply appreciate the opportunity of bringing the world closer. Our campers learn about foreign cultures and traditions through meeting people of different nationalities. In order to keep this spirit going we accommodate all our international campers and staff at the best of our abilities. We individually customize each camper's program to ensure the best quality experience.
Our international campers and staff may raise flags of their countries at camp flag ceremonies.
Enter here to be and find a friend. Nestled in the foothills of the Blue Ridge Mountains on 730 acres since 1966, Camp Friendship has offered a variety of programs for boys and girls ages 6-16. Traditional camp program for Juniors and Teens offers more than 50 activities for campers to choose from to create a fun-packed summer. Mix and match one-week session with Challenge Adventure Trips for teens or add a half-day Sports Clinic including Tennis, Golf, and Gymnastics instructed by professional instructors. For girls who love horses, the Equestrian Program with more than 80 camp-owned horses is for you! Staff and campers represent over 70 countries for diverse cultural interaction. Accredited by the American Camp Association. www.campfriendship.com