Phone:

(202) 232-0620

Fax:

(202) 232-0621

E-mail:

Web: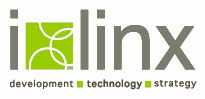 I-LINX is an international satellite communications service provider specializing in Inmarsat and Iridium mobile satellite services, fixed and portable VSATs, and international private leased lines. Ideal for emergency response, our products and services offer reliable and secure connections in the most extreme environments.
I-LINX also provides custom ICT solutions to governments, development agencies, and other multi-national organizations. Our services include strategic consulting, project design, program implementation, and training.
I-LINX products and services are currently utilized by a number of embassies in Washington, DC. We stand ready to provide satellite communication solutions for this important community.
Contact I-LINX today for more information or to set up an appointment. I-LINX is a small, women-owned, HUBZone company.