Phone:

(703) 464-5700

Fax:

(703) 464-5700

E-mail:

Web: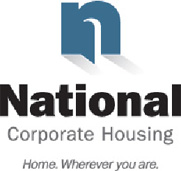 National Corporate Housing (NCH) is headquartered in the Washington DC Metropolitan area with offices in major markets nationwide. We provide quality short or long term fully furnished apartments and condos at the most sought-after communities locally.
NCH has varied floorplans available from a one bedroom up to three bedrooms. Our inventory changes constantly to accommodate our clientele. Be sure to ask if you need something larger or maybe something off the beaten path. We can structure your stay with us to include high-speed internet, premium cable packages, maid services and there is even an Asian housewares package available.
We are known for our customer service and you will be well taken care of during your stay. Your Washington DC area representatives are familiar with all facets of living in the Nation's Capital so if you have any questions, please ask. Locations available nationwide.